If you're following along through the book of Genesis, I hope you're enjoying this fascinating story.  In these later chapters, things get quite…interesting.  From here on, the pages of Genesis are filled love stories, sibling hatred, rivalry between wives, rape, scandal, God's promises and, through it all, God's blessing.
For quite some time, the book of
Genesis focuses on the development of the relationship between Abraham and God.  God calls him to start a new life in a new land, where He will be blessed and become a great nation to bless all nations.  Through the twists and turns, conversations and silence of their relationship, Abraham proves his faith, while God remains faithful.
But, after Abraham's death, a new phase in the story begins.  New questions emerge: Will God be faithful to Abraham's descendants?  Will they, in turn, remain faithful to God?  If so, how will they be blessed, and become a blessing to others?
One cannot assume anything.  Just as a billionaire's children may not manage their parents' estate well, so it is uncertain whether or not the children of Abraham will "walk in the footsteps" of their father's faith (Romans 4:12).
We begin with Isaac.  Unlike his father, he appears to be a timid man – rather than routing his enemies in battle (Genesis 14), he chooses to retreat from neighboring shepherds.  Yet, like his father, the LORD blesses him (Genesis 26:2-5), and others recognize it (Genesis 21:22-23; 26:26-29).  Yet, Isaac had his own strength – he seemed more loving and affectionate toward his wife, Rebekah.  The first mention of "love" in Genesis is spoken by the Angel of the LORD, in reference to Abraham's love for Isaac.  There was no reference to marital love, up to that point; it is said that Sarah
obeyed Abraham as her "lord" (1 Peter 3:6).  In contrast, upon meeting his newly arranged bride-to-be, it is immediately said that Isaac loved Rebekah (Genesis 24:67).  While his father was able to successfully pretend that he was not married to Sarah when they travelled, Isaac could not keep his hands off Rebekah (Genesis 26:6-9).  He also takes an active role in praying his wife when she is barren – something that could not be said of Abraham (Genesis 25:21).
Yet, love can have its dark side.  Isaac and Rebekah had twins, and each favoured a different one.  Yet God, in His wisdom, chose to pass on His blessing through the younger one – through Jacob (Genesis 25:22-23).  This would be His pattern throughout all time – displaying His power through weakness.  And, not only was Jacob younger, but his character offered little redemptive quality.  While Isaac lacked his father's courage and strength, the apple may have fallen even farther from the tree, for Jacob.
Jacob was known to be a swindler.  He traded food for his brother's birthright.  He disguised himself to steal his brother's blessing.  Before long, he was fearing for his life, and fled to take refuge with his mother's family.  There, he fell in love with his cousin, Rachel, and worked for 7 years in exchange for her hand in marriage.  He thought he had met his match, but was actually mistaken!  Rachel's older sister, Leah, stole their first night through disguise, and later traded food with Rachel obtain further marriage privileges.  God had initiated a relationship with Jacob (Genesis 28:15), and now He was working on him.  He provided Leah, who'd teach Jacob a lesson and confront him with his faults (as many good wives do).  He would continue to "wrestle with God" until He had a new name, and was reconciled with his brother.  Leah, for her part, also needed a personal transformation – which happened through childbearing.  Though, at first, she was obsessed with finding affirmation from her husband, by the time she had her fourth son, she had learned to put her hope in God.  She named him "Judah," meaning "praise (Genesis 29:31-35).

From here, people usually think that the story focuses on Joseph.  But, it's more of an interplay between the two contrasting stories of Judah and Joseph.  Just as Judah's birth brought transformation to her mother, so his life would bring transformation to his family.  And, just as God promised in a dream to bless and use Joseph, so would it come about – helping to fulfill God's original blessings: for His people to "be fruitful and multiply" (Genesis 1:28) and to be a "blessing to all nations" (Genesis 12:3).  The sons of Jacob are introduced in Genesis 37, where it is revealed that Joseph is not only his father's favorite, but possibly God's too.  He dreams that, one day, his whole family will bow down to him.
But, the story quickly turns to Judah.  When his brothers throw Joseph down a cistern and plot his death, Judah quickly takes charge, and convinces them to sell him as a slave to a passing caravan (Genesis 37:26-27).  Being the fourth-born, he seems to have supplanted the place of his older brothers, who had perhaps lost legitimacy because of their major sins (Genesis 34:25; 35:22).  However, after his father is grieved, Judah leaves the family and starts his own.  His first two sons die, due to wickedness, leaving his daughter-in-law, Tamar, a widow.  Though she is entitled to marry the third son, Judah refuses, fearing that his third son will die, as well.  When Judah's own wife dies, Tamar disguises herself as a prostitute, seduces Judah, and becomes pregnant.  Judah is ready to have Tamar put to death for immorality, until he learns that he is the father.  This serves as a turning point for Judah, who repents (Genesis 38:26).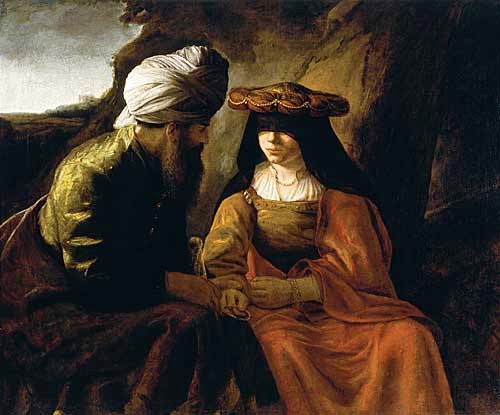 Joseph's story then follows, in parallel, showing a strong contrast (Genesis 39-41).  He also leaves his family, though not by choice.  He also encounters a seductress, but refuses her, and is blamed for it, anyway.  In prison, God is with him, and be is a blessing to others.  He eventually interprets a dream of Pharaoh, and is promoted to second-in-command for the whole kingdom.  Joseph maintains his integrity, and God blesses him.Sometimes, people think of the story ending there.  Judah and his brothers were bad, and got punished.  Joseph was good, and got rewarded.  But the story continues:
Joseph is bitter.  When his family experiences a famine, Jacob sends his sons to Egypt for food – all except his new favorite, Joseph's younger brother, Benjamin.  When the other ten brothers arrive in Egypt, they bow before Joseph, not recognizing him, nor that they were fulfilling his dream from years ago.  Joseph treats them harshly, accusing them of being spies, and tells them to never return unless Benjamin is with them.  The brothers show remorse for their former sin, and Joseph is brought to tears (Genesis 42:21-24).  The brothers return home, and Jacob refuses to send Benjamin.  Reuben offers the lives of his first two sons as insurance – an offer that is refused by his father.  Finally, Judah takes charge, and personally takes responsibility for Benjamin, convincing his father (Genesis 43:8-14).  When they return to Egypt, Joseph is brought to tears at the sight of Benjamin, but again hides his emotions.  This time, he frames Benjamin of theft, in an attempt to keep him in Egypt (Genesis 43:29-44:15).
Can we still acquit Joseph of doing any wrong?  After his brothers have repented of their sins and obeyed his wishes, will he still insist on punishing them, sending them away, and grieving his father?
Again, Judah takes charge.  Judah was the one who got them into this mess.  Judah was the one who had first repented.  Judah was the one who took responsibility, and convinced his father to send them, saving the family from starvation.  In Genesis 44:16-34, he delivers a long speech to Joseph on behalf of his family, reiterating their guilt, his father's grief, and his willingness to serve as a substitute, in place of Benjamin.  This finally melts Joseph's bitterness, and he reveals his identity to them.  He also openly acknowledges God's good intentions in everything that had transpired.  He releases them from responsibility, seeing that God was behind it all.  He weeps, kisses his brothers, and reconciles (Genesis 45:1-15).
This may be one of the most underrated episodes in all of Scripture.  Judah, whose birth transformed Leah into a God-worshipper, who had been reformed from rebel to family leader, offered himself as a substitute, bringing reconciliation to his family, God's chosen people.  But what is he remembered for?  His scandalous escapade with his prostitute-daughter-in-law.  Why do we like to keep record of sins, rather than chart a person's journey of transformation?  When did the life of faith become a life of comparison and competition?
While Joseph has rightly been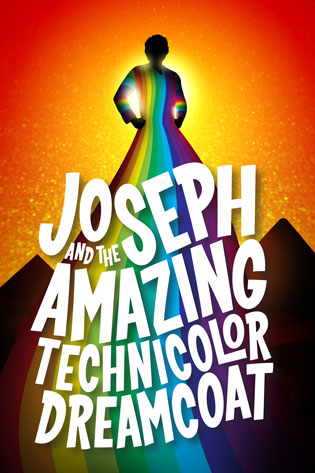 called a "Christ-figure" for his role in blessing all nations (Genesis 50:20-21), Judah could be an even better example.  Joseph is often the fan-favourite, because of his apparently flawless character.  He fits into our religious formulas: go good, and be blessed.  He also fits into our cultural formulas: work hard, and find success.  But, underneath that facade was a deep bitterness that could only be healed by the loving sacrifice of Judah.
Judah's transformation is a more powerful story, and his role in Christ's genealogy should not be overlooked.  Judah, who substituted himself for the sins of another, would proceed to become leader of the family, and father of kings (Genesis 49:10), leading to David, and Jesus Christ (Micah 5:2-5) – the ultimate, perfect sacrifice and substitute for our sins.  As Jesus said in Mark 10:45:
For even the Son of Man came not to be served but to serve, and to give his life as a ransom for many.
Jesus's genealogy was full of scandalous situations.  The women (let alone the men) mentioned in Matthew 1:1-17 were: Tamar, a foreign, incestuous prostitute; Rahab, a foreign prostitute; Ruth, a foreigner; Bathsheba, an adulteress; and Mary, a pregnant, unwed virgin.  God isn't trying to keep up appearances.  He is on a mission to call and redeem a people for His glory.  And, in many ways, the rougher the material, the more beautiful the finish.  The darker the night, the brighter the light.
He says about His people, Israel, in Deuteronomy 7:6-8:
"For you are a people holy to the Lord your God. The Lord your God has chosen you to be a people for his treasured possession, out of all the peoples who are on the face of the earth. It was not because you were more in number than any other people that the Lord set his love on you and chose you, for you were the fewest of all peoples, but it is because the Lord loves you and is keeping the oath that he swore to your fathers, that the Lord has brought you out with a mighty hand and redeemed you from the house of slavery, from the hand of Pharaoh king of Egypt.
And about His people, the Church, in 1 Corinthians 1:26-31:
For consider your calling, brothers: not many of you were wise according to worldly standards, not many were powerful, not many were of noble birth.  But God chose what is foolish in the world to shame the wise; God chose what is weak in the world to shame the strong; God chose what is low and despised in the world, even things that are not, to bring to nothing things that are, so that no human being might boast in the presence of God. And because of him you are in Christ Jesus, who became to us wisdom from God, righteousness and sanctification and redemption, so that, as it is written, "Let the one who boasts, boast in the Lord."
May the stories, in Genesis, of relationships between God and His people, encourage you to know and follow after this loving God who welcomes all to Himself.
Online messages available here.