Temptations.  Suffering.  Persecution.  Hardship.  Waiting.  Sickness.  Unemployment.  Relational Strife.  All of these, and more, may fall into the category of what the Apostle James calls "trials of many kinds."  That's the topic with which he begins his letter to the early church – a very relevant topic for Christians living in the Roman Empire, and perhaps for you as well.  After hearing from the life stories of people at our prayer & sharing time on Thursday, I could see why they chose to read this book of the Bible together!
From the first 18 verses, I'd like to share three words of wisdom that James offers for those experiencing trials:
1. Attitude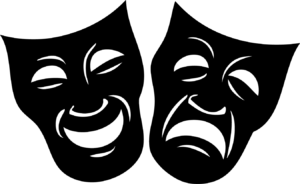 1 James, a servant of God and of the Lord Jesus Christ,
To the twelve tribes scattered among the nations: Greetings.
2 Consider it pure joy, my brothers and sisters, whenever you face trials of many kinds, 3 because you know that the testing of your faith produces perseverance. 4 Let perseverance finish its work so that you may be mature and complete, not lacking anything.
5 If any of you lacks wisdom, you should ask God, who gives generously to all without finding fault, and it will be given to you. 6 But when you ask, you must believe and not doubt, because the one who doubts is like a wave of the sea, blown and tossed by the wind. 7 That person should not expect to receive anything from the Lord. 8 Such a person is double-minded and unstable in all they do.
One word stood out from the verses, above: "consider."  James acknowledges that "trials of many kinds" will come, but his instruction does not pertain to action.  He does not tell his readers to strive to change their circumstances; rather, they should "consider."  James is speaking about their attitude toward their circumstances, not their actions in response.  Before they react in frustration, they should "consider it joy."
Notice the difference?
It's easy to complain, to get down on life, comparing our circumstances to others, to our past, to our ideals – and to consider ourselves short-changed.  But, we are to consider it joy – to recognise the good in the midst of trials.  It is actually through these trials that we can persevere and mature in our faith!  If faith is "the conviction of things not seen," (Hebrews 11:1), then our decision to "consider it joy when we face trials" is a great exercise of faith!  Our perseverance in trials will actually work toward our maturity; this is a reason for great joy!
Another reason for joy is that we have a God Who generously provides wisdom to those who ask!  Whether we are at a crossroads, in a quarrel, or going about our everyday tasks, we desperately need wisdom in order to do the right thing, and do it well.  But, similar to how we view trials, our attitude toward prayer can make all the difference.  God generously and freely gives, but He does ask for something from us – our faith.  We need to consider Him faithful, Who we ask – as it says in Hebrews 11:6: "without faith it is impossible to please Him, for whoever would draw near to God must believe that He exists and that He rewards those who seek Him."
2. Perspective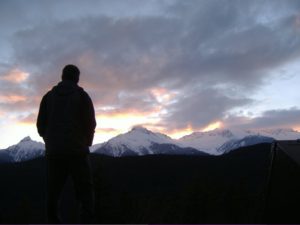 9 Believers in humble circumstances ought to take pride in their high position. 10 But the rich should take pride in their humiliation—since they will pass away like a wild flower. 11 For the sun rises with scorching heat and withers the plant; its blossom falls and its beauty is destroyed. In the same way, the rich will fade away even while they go about their business.
12 Blessed is the one who perseveres under trial because, having stood the test, that person will receive the crown of life that the Lord has promised to those who love him.
While approaching our trials with the right attitude gets us on the right track, sometimes we also need to step back and gain perspective.  It's nice to know that our difficulties will result in the maturing of our faith – but is that really what you want to hear in the moment of suffering?
Perspective removes us from the immediate circumstances, and helps us see the bigger picture – closer to how God sees it.  In verses 9-12, James reminds the reader that our circumstances are fleeting; in fact, in many ways, they are an opposite indication of the eternal reality.
"Believers in humble circumstances ought to take pride in their high position" because, as Jesus said so many times and in so many ways (Matthew 5:3-12; Matthew 19-20), "the last will be first."  Jesus promised to raise the humble, esteem the servant, and reward sacrifice.  We are to do good things in secret (Matthew 6:1-18), seek places of lesser honor, give to those who can't repay – and expect a reward at the resurrection (Luke 14:7-14).
James provides us with perspective – a window into the future, to help us in our present trials: while the rich "will pass away like a wild flower," those who persevere under trial "will receive a crown of life that the Lord has promised to those who love Him."  The rich have great resources at their disposal – which certainly don't hurt, at times.  But, in the bigger picture, it is a love for God that will carry someone to the end – not wealth, which is fleeting.  As David said in Psalm 62:
1 Truly my soul finds rest in God; my salvation comes from Him.
2 Truly he is my rock and my salvation; He is my fortress, I will never be shaken.
3. Belief
13 When tempted, no one should say, "God is tempting me." For God cannot be tempted by evil, nor does he tempt anyone; 14 but each person is tempted when they are dragged away by their own evil desire and enticed. 15 Then, after desire has conceived, it gives birth to sin; and sin, when it is full-grown, gives birth to death.
16 Don't be deceived, my dear brothers and sisters. 17 Every good and perfect gift is from above, coming down from the Father of the heavenly lights, who does not change like shifting shadows. 18 He chose to give us birth through the word of truth, that we might be a kind of firstfruits of all he created.
Finally, while we need the right attitude in the moment and the right perspective toward the future, this all stems from a right belief in God.  Trials can lead to all sorts of doubts and questions:
Why did God do this to me?  What is His purpose in this?
Why did God allow this?  Where is He?  Did He abandon me?  Does He care?
James reminds us of two things: the source of our temptations, and the Source of all good gifts.
We have already seen that God allows trials to come, which result in our growth when we persevere in faith.  He is ready to generously give us the wisdom that we need, when we approach Him in faith.  But, He is not the source of our troubles – that would be sin.  Though God made everything good, He also made us in His image, with a personality and ability to love.  This ability necessarily involves a certain amount of freedom, which we've all used in rebellion against Him.  We live in a world that is scarred by sin, full of trials and temptations – including our own inner desires.
But the good news is that God is there to help – He "does not change like shifting shadows" of our circumstances; but remains ready and available, with "every good and perfect gift."  He is not the source of our problems, but the Source of our solution.  Do we believe that?   Do we blame God for our trials, or do we look to Him for help, trusting that He is good? 
James tells us the good gift that God gives: "birth through the word of truth."  The good news of Jesus Christ – revealing God in His life, reconciling us in His death, reigning as the resurrected king – gives us birth into a new life.  Believing in Him changes us from the inside-out, completely re-orienting our way of thinking.  We see that God's love comes first, which results in our love.  We see that we can only give what we receive, and that we must humble ourselves to become great.  We see that all the glory belongs to Him.  When we believe and receive this and become His child (John 1:12), then we become a sort of "firstfruits," a sampling of the future renewal of all things (1 Corinthians 15:24-28).  God is in the business of reconciling all things to Himself through Christ, and those who are reconciled now are a "new creation" (2 Corinthians 5:17-20) – a small indication of the "New Heaven and New Earth" (Revelation 21:1-5) to come.
I hope that these three words – attitude, perspective, and belief will help you in whatever trials you face.  Recognise what God is doing in the moment, what He will do in the future, and how good He is – and it'll make all the difference!