What is God like?
Is He all-powerful?  All good?
Apart from us?  With us?
For us?  Against us?
Distinct answers to these binary questions form the basis of worldviews, philosophies, and religions – it all comes down to what you think about God.  In light of the problem of evil, Atheists and agnostics will view God's power and goodness as mutually exclusive – while Christians will trust that God is working to pursue, convince, and redeem His lost, but free people.  Many eastern religions (polytheist, pantheist, mystic) emphasize God's nearness, while western philosophy from the enlightenment (Deist) emphasizes God's separation from humanity.  In contrast, Christians will embrace that both are made possible through the work of the Trinity, as revealed in the stories of Scripture.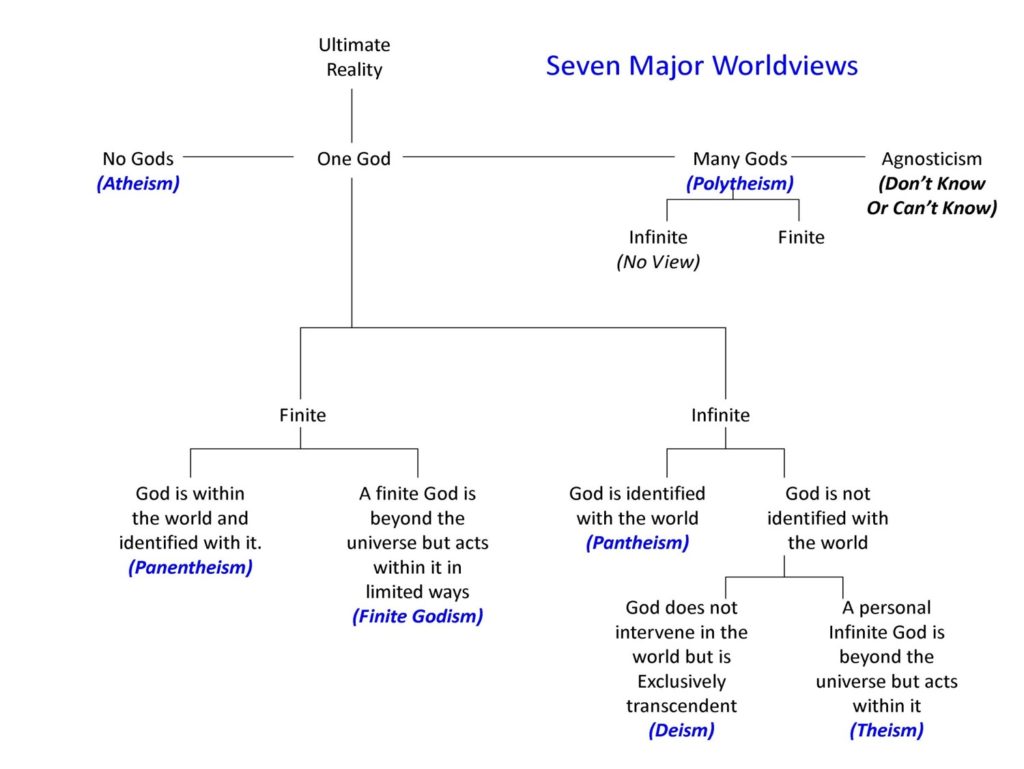 If you've read through Genesis, I hope you can say that you've learned a lot about God's character.  I hope you have observed the manner in which He relates to people.  And I hope that you've gained a sense of His purpose for humanity.  I've argued that our purpose in reading Genesis should be to get to know God.  He is the Protagonist of the story Who ties it all together.  We're not looking to other characters for an example to follow; rather, we learn through the context of their stories about how God interacts with people.
God specially created humans to bear His image, to be fruitful and multiply – exercising stewardship over the earth on His behalf.  When people persisted in rebellion, God specially chose Noah to re-start humanity.  When people united in their pride, God scattered the nations and specially called Abraham – a man with apparently limited potential – to father a nation that would bless all others.  God entered into a personal relationship with Abraham and his descendants, making promises and inviting them to respond in faith.  So, Genesis was all about God's personal interactions with individuals, who He used to reach out to others.

Four centuries pass between Genesis and Exodus, and Abraham's descendants have been "fruitful and multiplied" in Egypt.  They have now become a great nation – just as God had promised to Abraham – and a threat to Egypt.  The time is right for Israel to leave there, and the time is right for them to enter Canaan, where the people have been given their allotted time (Genesis 15:13-16).
Again, the time has come for God to act – to intervene in world affairs, and reveal Himself in a new way.  His purpose and methods are still the same – choosing people to use for His glory – but His chosen instrument is different.  In Genesis, God related directly to individuals – especially the patriarchs; in Exodus, God now acts on behalf of their descendants – the nation of Israel.  After the setting is described, the story of God's action begins as follows:
During those many days the king of Egypt died, and the people of Israel groaned because of their slavery and cried out for help. Their cry for rescue from slavery came up to God. And God heard their groaning, and God remembered his covenant with Abraham, with Isaac, and with Jacob. God saw the people of Israel—and God knew. (Exodus 2:23-25)
God heard…remembered…saw…knew.   A new side of God is being revealed.  In fact, in the very next chapter, He personally reveals Himself to Moses in the form of a burning bush.  In this one moment, we see that the Angel of the Lord Who is seen in the bush is also the same God Who is speaking from it – the God of Abraham, Isaac, and Jacob.  Finding himself in God's holy presence, Moses removes his sandals and hides his face in fear (Exodus 3:1-6).  Yet, this holy God is not aloof and unapproachable.  He tells Moses:
The Lord said, "I have indeed seen the misery of my people in Egypt. I have heard them crying out because of their slave drivers, and I am concerned about their suffering. So I have come down to rescue them from the hand of the Egyptians and to bring them up out of that land into a good and spacious land (Exodus 3:7-8)
This same God Who created the world, called Abraham, and appeared in a burning bush is the Lord who sees, hears, cares, and comes to the rescue.  In Genesis, we see references to "God" and "the LORD" interspersed.  The generic term, "God," or Elohim is often used when referring to God's Almighty, macro-level activity.  The personal term, "LORD," or Yahweh, is used when God personally interacts with humans.  It is here, in Exodus 3, that God formally introduces Himself to Moses as Yahweh, the LORD, the I AM.  The true, living God of Creation is the One Who is with the nation of Israel.  He explains to Moses:
God also said to Moses, "I am the Lord. I appeared to Abraham, to Isaac and to Jacob as God Almighty, but by my name the Lord I did not make myself fully known to them. I also established my covenant with them to give them the land of Canaan, where they resided as foreigners. Moreover, I have heard the groaning of the Israelites, whom the Egyptians are enslaving, and I have remembered my covenant. "Therefore, say to the Israelites: 'I am the Lord, and I will bring you out from under the yoke of the Egyptians. I will free you from being slaves to them, and I will redeem you with an outstretched arm and with mighty acts of judgment. (Exodus 6:2-6)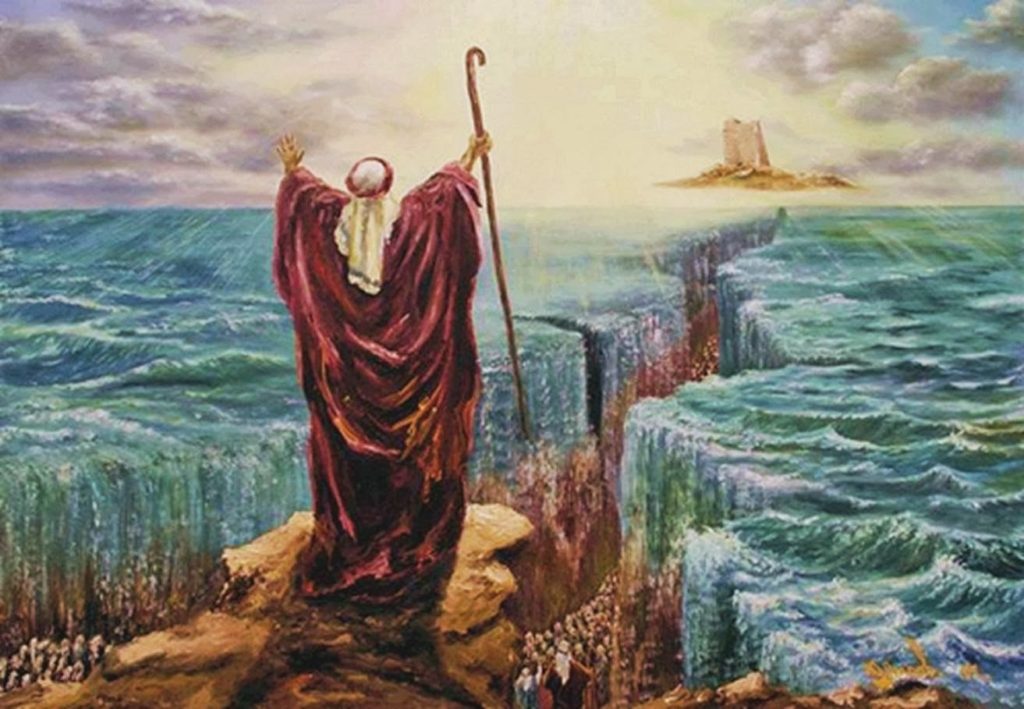 And indeed, God brings them out, and saves them.  Egypt is devastated by plagues, the sea is parted, and the nation is miraculously fed.  God fulfils His promise to Abraham (Genesis 15:13-16), and also to Moses – that Israel would worship God at Mt. Sinai (Exodus 3:12).
In the early chapters of Exodus, we see more clearly than anywhere else (until Christ's coming) that the Almighty God above is also down with His people.  Centuries later, God says in Isaiah 57:15:
For thus says the One who is high and lifted up,
    who inhabits eternity, whose name is Holy:
"I dwell in the high and holy place,
    and also with him who is of a contrite and lowly spirit,
to revive the spirit of the lowly,
    and to revive the heart of the contrite.
Praise God, who is Big Enough to save, and Near Enough to care!
Online messages available here.