What's wrong with the church?
What should it be like?
What was it originally like, in the time of the apostles?
Have you ever pondered these questions? 
It seems to me that this sequence of three questions, or something like it, has probably entered every thoughtful churchgoer's mind at some point.  When things seem to be going wrong, at least from our view, we wonder what we're missing, and our thoughts go back to the early church.
Kenneth J. Stewart, an author
 to whom I am related, has noted that many evangelicals are looking to Catholic and Orthodox churches for more "authentic" or "original" experiences of Christian worship.  However, he argues that it is not tradition, form, or succession of leadership that defines the true church, but biblical doctrine.  Staying true to the authority of Scripture, the need for personal faith, and the practical living out of that faith is what has historically separated the true church from its variants.  Ever since apostolic times, there has always remained a stream of faithful believers who hold to these convictions.
Ok, but what would this look like today?
How can a church gather and worship, practically living out their faith in a way that is faithful to Scripture?
Many people look to the book of Acts for answers, trying to find a formula to follow, or a model to replicate.  Acts 2:42 might be the most popular verse to be used for this purpose:
"They devoted themselves to the apostles' teaching and to fellowship, to the breaking of bread and to prayer."
Of course, this list of activities are to be recommended and practised by churches today.  But this verse was not meant to be a complete blueprint for the church of all ages.  Acts 2:42 is actually one of many point-in-time snapshots of the early church, as it developed.  Using this as a timeless model would be like trying to replicate Martin Luther's lectures, John Wesley's "holiness groups," or the Azusa street revival in our present time without any regard for our particular context.  Moreover, viewing this point-in-time as ideal would be ignoring the process of how the church developed to that point, and how it developed from there. 
When you read Acts as it was written – as a narrative – you can see a fledgling group of Jesus-followers develop into a united fellowship, then into a mature organisation, and then into a global movement.  It is this pattern, I believe, which we have seen repeated in other places and other times over history; it is this pattern that we can hope to replicate in our own context, in its own way.
I've reflected further on this in a short sermon series.
Or, here are some brief thoughts, below: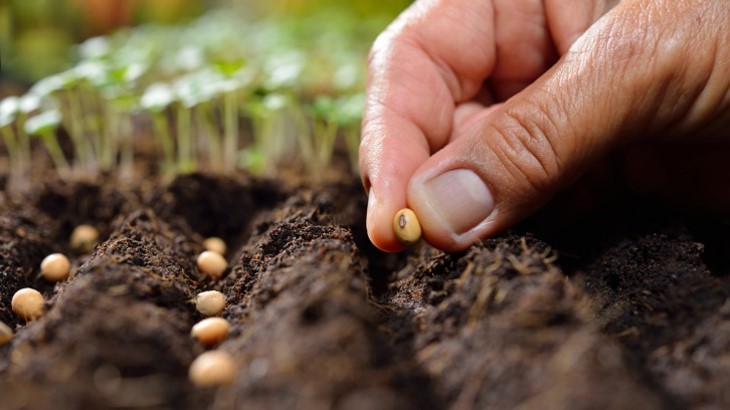 Acts chapter 1 may be one of the most forgotten chapters in the New Testament.  Readers and preachers may be eager to get to the story of Pentecost in chapter 2 – but what led up to this?  After Jesus resurrected, and before He ascended, Jesus instructed His followers to wait for the Holy Spirit, Who would empower them for their mission (Acts 1:1-8).  So, the apostles and other followers of Jesus, numbering 120, gathered in an upper room to pray.  And as they continued to meet, we see something completely ordinary happen – they open the Scriptures, and seek God's will together.  This, it appears, is the seed of the church – a "small group Bible study & prayer time."  Before any public gatherings, programs, or missions developed, these 120 disciples of Jesus committed to meeting together, united in worship of their Savior and Lord.
How much effort to churches and church planters put in to attracting large gatherings?
Didn't Jesus shy away from these sort of things, in order to prioritise time to disciple the few? 
He knew that He would never physically reach every single person – so He started a multiplying movement, commissioning His disciples to make disciples (Matthew 28:18-20).  And as the story in Acts continues, we'll see how this worked.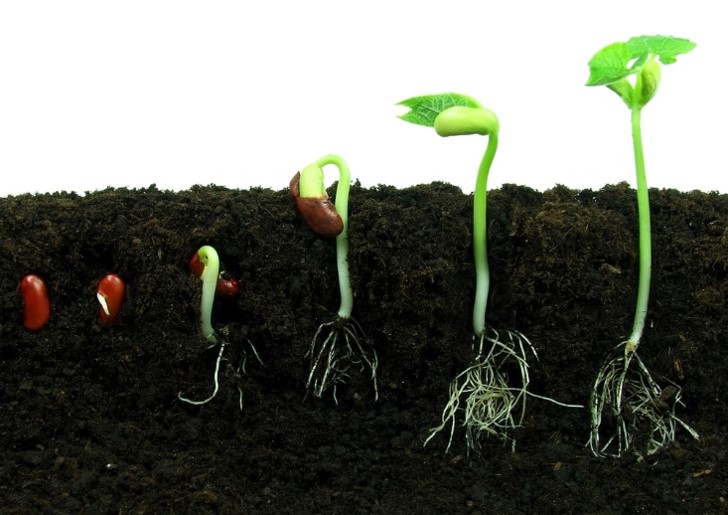 In Acts 2, the Holy Spirit descends, fills the disciples, and empowers them to proclaim the good news to a multicultural crowd in their own languages.  The result is an instant mega-church – three thousand new believers were baptised, having repented of their sins and believed in Jesus.  This is where we arrive at the famous snapshot in verse 42, mentioned earlier.  And certainly, it could be seen as a description of the pristine, ideal church gathering:
"They devoted themselves to the apostles' teaching and to fellowship, to the breaking of bread and to prayer."
Devotion to Scripture (the New Testament is the apostles' teaching), to fellowship, eating together/celebrating communion, praying – these, of course are essentials, and serve as a good model to follow.  But the description of this early church goes on – the church also had miracles, communal possessions, daily worship gatherings and meals, favour in the community, and daily conversions.
How did they have time for this?  What motivated them to such a courageous and committed lifestyle?
The closest I've come to this is youth group, where I was part of a community of people with a lot of time for each other, and a lot of energy to spend on behalf of others.
Acts 2 was a special time.  Pentecost had just happened, which was a one-time event, birthing a new era among God's people.  It's not that we shouldn't expect these things in our church, but we must recognise this as a step in the journey – a journey that can be taken again and again by God's people, but never exactly the same at every time or place.
By Acts 6, the church had grown by the thousands, and the apostles were beginning to bend under the weight of the practical needs that came with such a large flock.  Offerings were being given, and needed to be redistributed fairly – particularly to the widows among them.  The church had become culturally diverse since Pentecost, and conflict emerged between Hellenist and Hebraic Jews.  Note that at this point, the church is still basically Jewish – those are the people who had come to the Pentecost celebration, and that is the nation who had been awaiting the Messiah, Jesus.  But some Jews, especially those who were dispersed around the Roman Empire, had adopted some Greek customs and certainly spoke the Greek language.  It was these newcomers who were feeling neglected by the widow-relief program that had begun.
People complaining in a church about favouritism …sound familiar?  What to do?
This is a point where we see the church grow and mature as an organisation.  The apostles create a new level of leadership – a sort of middle-management.  The congregation nominates Hellenistic "deacons" or "ministers" to oversee this practical need, and the apostles affirm them, so that they can be freed up to focus on prayer and Scripture (remember how it all began?)  So the apostles keep the main thing the main thing, and the church is beginning to run its own ministries.  Finally we have a healthy, fruitful church…
…And then Acts 7-8 happens.  Stephen, one of the new ministers, is martyred.  The church scatters.
All is lost…or is it?
Just as we can overly-idealise the organic, pristine, ideal fellowship of Acts 2, we can also fall into thinking that when you get to Acts 6, you've arrived – big numbers, functioning programs, appointing leaders – this is the dream of every church leader, right?
But what was their mission, again? 
Why did the Spirit come, again?
Acts 1:8 tells it pretty plainly:
But you will receive power when the Holy Spirit comes on you; and you will be my witnesses in Jerusalem, and in all Judea and Samaria, and to the ends of the earth.
Just when the church was getting comfy, enjoying growth, stability, and favour among the people, it gets scattered.  But as the believers scatter, they begin to fulfil the mission to which they were called in the first place:
Those who had
been scattered preached the word wherever they went. (Acts 8:4)
And as the story continues, we see the gospel spread from Judea to Samaria, and the ends of the earth – embracing all peoples into God's family.  We see that God saves people to send them; He calls people to commission them; He blesses people to make them a blessing.
In light of the whole story, we see the purpose of each step along the way.  The church begins with a gathering of worshippers; that grows into a thriving community; that develops into an organised ministry; and that multiplies into a global movement.
I believe we can see this process in individual people's lives, as well as in the development of churches (see how Rick Warren described church ministry in The Purpose Driven Life, below).
Does it relate to you and your church?
If so, what stage might you be at? 
What step might God be leading you to take?